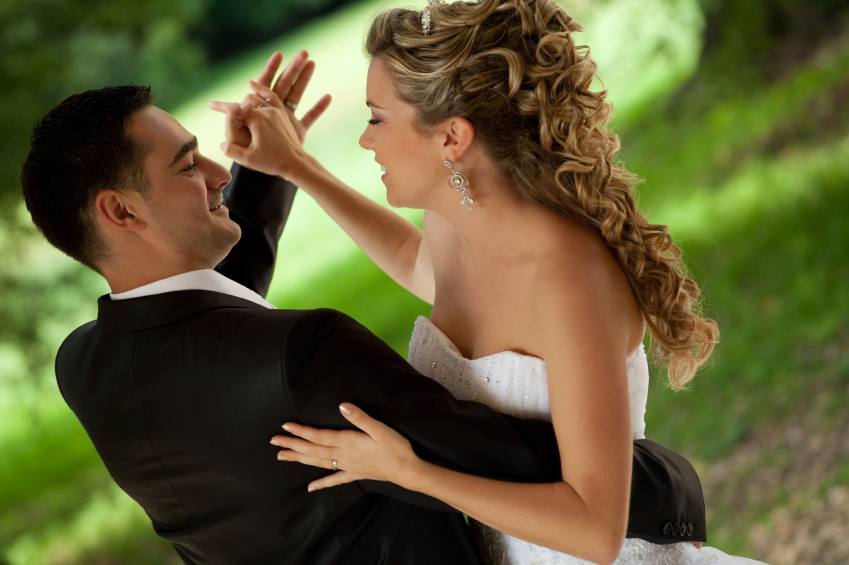 Wedding DanceFL will set up a program that is based on your individual dance capabilities.  We specialize in working with non-dancers and making them look like they are dancing!
We offer Dance Instruction or Dance Coaching for Brides and Grooms for their First Wedding Dance, and also for those couples that would like to have some casual dance instruction that they can use when they are out for the evening or guests at an event that has dancing! Just give us a call and we can set up a dance session for you.
Give us the opportunity to help you learn any style of dance for any type of music you enjoy and the dance steps that will work to compliment the music that you have chosen for your First Dance.
These dance lessons/coaching sessions are designed to make you feel extremely comfortable dancing together as if it were second nature!
Grooms – we will teach you what every woman loves —  to be twirled, spun, draped, wrapped and cuddled.  Let us help you give your Bride her "Cinderella Dance".
We suggest you commit to at least 4 dance lessons so that you can begin to build on your newly learned skills.
Your dance lessons will allow you to dance anywhere you may be at an event and want to be able to get up on the dance floor and enjoy dancing!
Dance lessons/coaching sessions for your Wedding are available at our studios or your choice of location – we can come to you!
Contact us for your free 30 minute dance session consultation or get a quote!
The following two tabs change content below.
Carolyn Yancey Paddock is a former professional ballerina, who performed internationally, took her skills and talent to become an accomplished Producer/Choreographer and Makeup Artist.
Latest posts by Carolyn Paddock (see all)