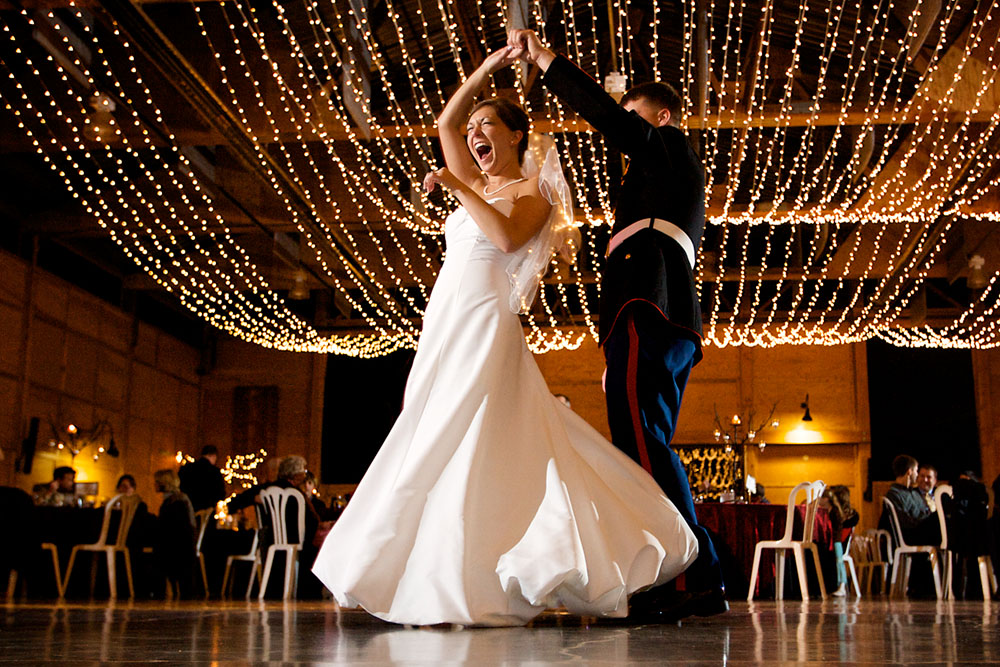 Wedding DanceFL will create your First Wedding Dance and make it very special with our Wedding Dance Choreogrphy!
The First Dance is a profession of love and shows your commitment and ability to support one another through this sacred dance ritual of your wedding celebration! We choreograph your First Dance based on your skill level.  That way you do not have to feel like you are learning a whole new dance style, etc. Our Dance Coaching Sessions are designed to make you feel extremely comfortable dancing together.  We transform non-dancers into beautiful dancing duos!
We can create a simple skit and combine it with dancing.  Or we can create a more elaborate or basic type of dance for your First Dance. Wedding DanceFL specializes in working with non-dancers and making them look fantastic in their dance. Many times in just a 1 hour session we can help you put the finishing touches on that special dance. Grooms – we will teach you what every Bride loves —  to be twirled, spun, draped, wrapped and cuddled.  Let us help you give your Bride her "Cinderella Dance".
This is your opportunity to debut as Man and Wife with prowess and savoir faire!
Dance lessons/coaching sessions for your Wedding are available at our studios or your choice of location – we can come to you!
Contact us for your free 30 minute dance session consultation or get a quote!
The following two tabs change content below.
Carolyn Yancey Paddock is a former professional ballerina, who performed internationally, took her skills and talent to become an accomplished Producer/Choreographer and Makeup Artist.
Latest posts by Carolyn Paddock (see all)